Top > Global Health
Global Health
Global Vision of Disease Control and Prevention Center (DCC)
To contribute to global health security by leading clinical management and research and development (R&D) in the fields of emerging, re-emerging infectious diseases and antimicrobial resistance (AMR) in the world, especially in the Asia Pacific Region.
Mission
Establish resilient health system
Develop guideline and policy recommendation to enhancing
global health security
Strengthen heath system by human resource development
of professional based on principles of clinical management of
infectious diseases
Strengthen preparedness and ability to respond to outbreaks of
emerging and re-emerging infectious diseases as well as AMR
Tackle emerging issues such as neglected tropical diseases
(NTDs), infectious diseases caused by climate change, and
infection prevention and control (IPC) in the elderly population,
in line with
Research & Development (R&D)
Lead international collaborative clinical research together with global partners for an improved clinical practice
Brochure for Disease Control and Prevention Center (DCC) [PDF]
WHO Collaborating Centre for Prevention, Preparedness and Response to Emerging Infectious Diseases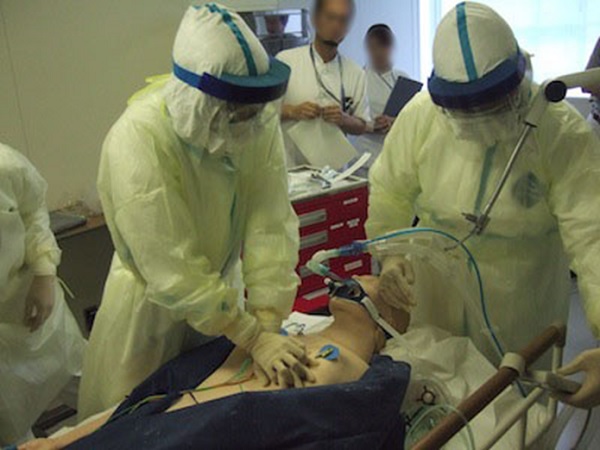 DCC has been operating as a WHOCC for Prevention, Preparedness and Response to Emerging Infectious Diseases since April, 2017. DCC provides support to WHO in building country preparedness against emerging infectious diseases, with special emphasis on infection prevention and control and clinical management, in the context of IHR (2005), and support WHO in strengthening response capacity to emerging infectious disease outbreaks.
Activities by year
Related Institution Links